Blog: We need your help! Our new friend needs a name!
July 25th, 2017
Check out our Facebook page to meet our new friend who will be spending time in the blood collection lab at the IWK Health Centre. There is bit of a problem… our friend doesn't have a name! We need YOUR help to choose a name. Suggest a name for our friend as a comment on our Facebook Post and you could have a chance to win an Amazon gift card.
Click here to see the post and help us find a name!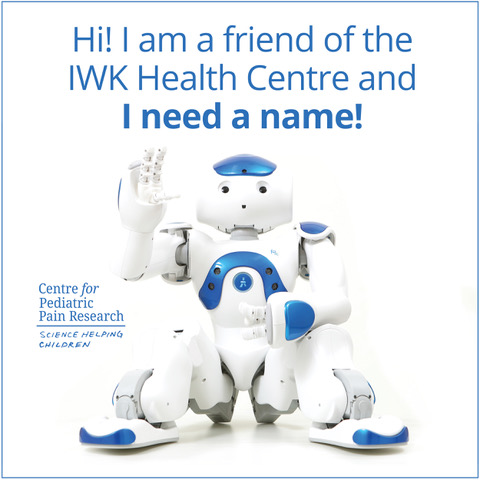 Want to participate in one of our studies and meet the robot? Click here to learn more.
Thanks to Global News Halifax for vising the Chambers Lab – read their online story here.