Science Helping Children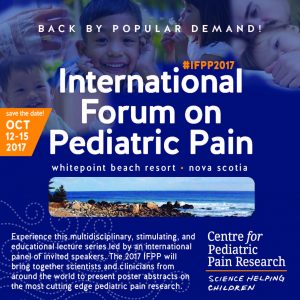 More information coming soon!  Please email any inquiries to 2017ifppconference@iwk.nshealth.ca
The Centre for Pediatric Pain Research is an international leader in children's pain research. The interdisciplinary research conducted by our faculty, students, and staff tackles many facets of children's acute and chronic pain. We are committed to conducting high-quality research on how to better understand, assess, and manage children's pain and translating this research into improved practice.
Several males simply require a small push that is additional to enhance endurance and their sex hunger. Lots of men of ages which are seeking to enhance their libido by any means is extremely common and us viagra. You may be seeking include regularity or to improve stamina. No real matter what you're seeking to enhance about your libido, it's feasible through Viagra's use. The easiest way to really get your on the job Viagra would be to purchase Viagra online. Certainly a quantity are through purchasing
viagra online
of advantages that may be acquired.
This site provides an overview of our work, including current research activities at the Centre, information about our faculty and students, as well as links to useful resources on pain assessment and management in children.
You can also check out our blog for more information on upcoming events and research opportunities happening at the Centre.
Latest Blog Entry
November 14th, 2016
The #ItDoesntHavetoHurt video, "3 Ways to Instantly Relieve Your Baby's Pain" is under consideration in a video contest being held by the Canadian Institutes of Health Research (CIHR). In this video, Jack Hourigan shares the story of her daughter, Tess, who was born 12-weeks ... read more