Photo Tour of our Lab
Our students and staff share space in the Centre for Pediatric Pain Research at the IWK Health Centre. With thanks to infrastructure funding from the Canada Foundation for Innovation (CFI), the Nova Scotia Research and Innovation Trust, and the IWK Health Centre, our research team is based in the newly renovated west wing of the Centre. We celebrated the official opening of our new research space on February 29, 2008.
Our research laboratory consists of two testing rooms, coding and storage room, a reception area and kitchen, and nine research workstations. Our laboratory is outfitted with state of the art equipment, including a digital recording and editing system, smart boards, computers with the latest versions of research software, etc.
Our Front Room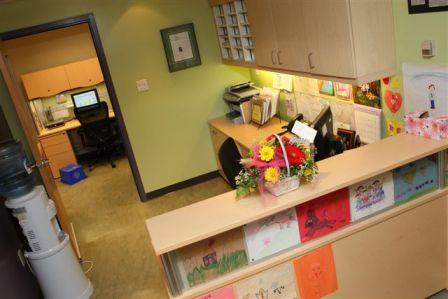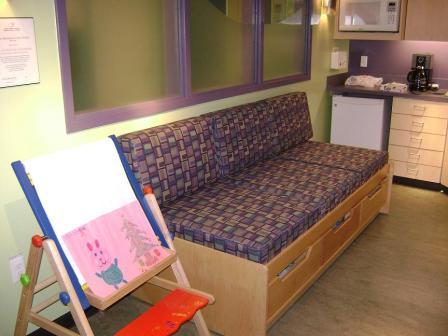 Student & Trainee Workspace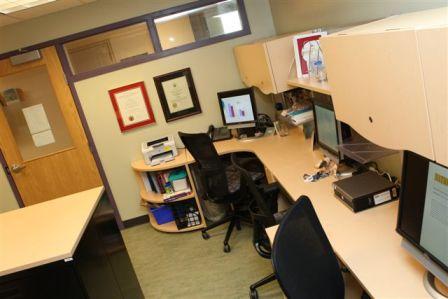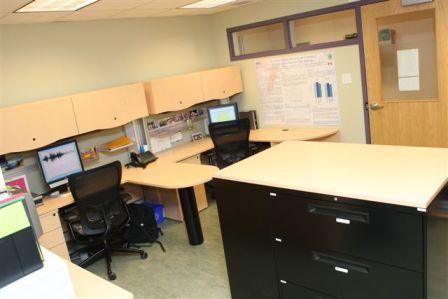 Our Testing Rooms