The Centre for Research in Family Health focuses on psychosocial research in mental health, physical health, and family well being. We also provide service on evidence-based interventions that have been designed by our Centre. Our multidisciplinary group is involved in both clinical and epidemiological research including child and family health and health services. We have outstanding expertise in both quantitative and qualitative methodology, as well as distance and web based interventions.

Parents have always sought out wise counsel about the challenges they face in raising their children. In past generations, this information came from grandparents or other family members. Today, families are more sophisticated and want advice informed by the latest and best scientific evidence. With Ask Dr. Pat they receive step-by-step specific advice rather than general advice on their query.
Strongest Families Institute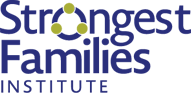 The Strongest Families Institute is a not-for-profit corporation providing evidence-based services to children and families seeking help for mental health and other issues impacting health and well-being. We provide timely care to families by teaching skills through our unique distance coaching approach – supporting families over the phone and Internet in the comfort and privacy of their own home. Strongest Families provides family-centered care that is customized to their needs.
Our programs are designed to support children and youth from 3-17 years of age. Our effective and clinically tested modules include support for:
Attention Deficit Hyperactivity Disorder
Oppositional Defiance Disorder
Anxiety Disorder
Nighttime Bedwetting *Dependent on funding
Please call 1-866-470-7111 (toll free) or email us at info@strongestfamilies.com for information on any of our programs.
Click here to visit the Strongest Families Institute homepage